11 tags
Birthday – The Drums
  Hello reader,   Welcome to a new year in "Judging songs by their covers." I actually have neglected this blog for a bit there but I'm going to try to start up again with some more cover songs commentary. I recently came across a cover of the Sugarcubes song "Birthday" and I figured what better way to start the year with a title that celebrates renewal. I remember back in the times...
3 tags
7 tags
Encore! Cover song: Eliza Doolittle – Runaway...
In the history of live performances the venue often allows for music artists to after they leave the stage to return for an encore if audience applause demands so, and when they do they often return to the stage and do a cover song. Not always, but a lot of music artists do choose to close with a cover song. Last night I went to Mercury Lounge where Eliza Doolittle was playing an ...
9 tags
God Damn the Sun – Holly Miranda
I discovered Holly Miranda a little around a year ago through a blog site called "Cannibal Cheerleader" where they would talk up some bands that I wasn't aware of as well as offered up free mp3 downloads. My friend Emily had turned me on to that blog when they had some early Yeah yeah yeahs mp3s from their "It's Blitz!" album. Upon looking through the blog to see what other mp3s that were being...
15 tags
Worst Song Medley-Garfunkel and Oates
Okay, I realize this may be a stretch to feature a medley song in a blog about cover music just to talk about a band I like but I'm going to do it anyway. It also gives me a platform to talk about something else that is in my new ipod playlist.  I discovered Garfunkel and Oates a couple of years ago from one of my movie podcasts that I listen to at work. It was on blog talk radio's Movie Geeks...
9 tags
Cover Artist: Eliza Doolittle
This has been a short while coming. I haven't posted one of these in a bit so I thought I'd take the time to now. Not too long ago I downloaded on itunes one of their free singles of the week, a song called "Rollerblades" and it managed its way into my ipod and I happen to listen to it while I had my one of my playlists on shuffle. I really liked its laid back tone and...
12 tags
Cover Me: A Little Luck
I can vaguely remember how I got into Tegan and Sara. I remember seeing the video for "Monday Monday Monday" and thinking it was pretty neat. Then I saw the video for I hear noises and thought the homage to Brian De Palma's split screen in Phantom of the paradise was brilliant. But it wasn't until I saw these girls guest host "Subterranean", an hour block of music videos...
5 tags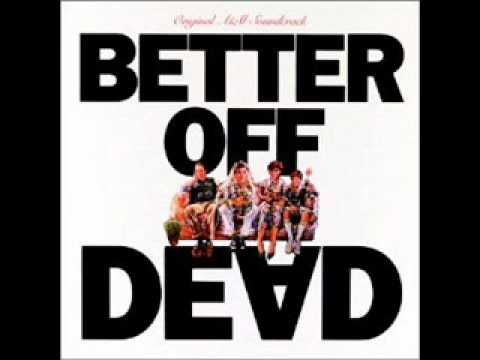 3 tags
Tegan and Sara "Not Tonight"
1 tag
Mew "She came home for Christmas"
1 tag
John Lennon "Happy Xmas (War is over)"
1 tag
Julian Casablancas "I Wish it was Christmas today"
1 tag
The Long Blondes "Christmas is...
1 tag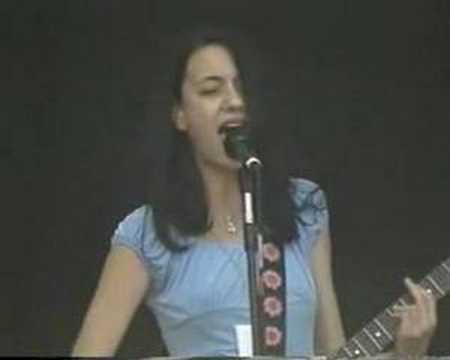 1 tag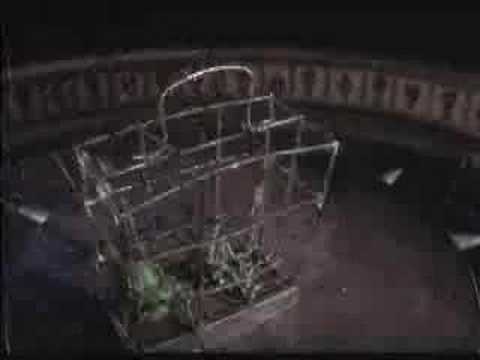 1 tag
Watch
Giant Drag      "Silver Bells"
1 tag
1 tag
Grandaddy "Alan Parsons in a winter wonderland"
24 tags
Christmas Special Edition 2010
Seasons Greetings Everyone, Welcome to a special Christmas edition of the blog. It's that time of year where everyone is getting into the Christmas spirit with holiday specials and themes and I figured I'd get into the game as well. There are so many holiday songs that have entered the pop zeitgeist and not a whole lot of them have been covered that I'm really crazy about. So I decided for this...
1 tag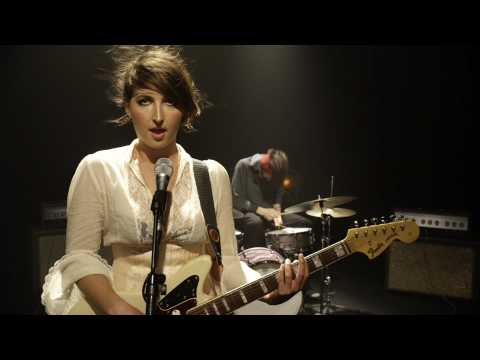 1 tag
Warpaint "Billie Holiday"
11 tags
Billie Holiday
I remember several years ago I saw this movie called "40 Days and 40 Nights" starring Josh Harnett and Shannon Sossamon about this guy who gives up sex for 40 days. The thing is he ends up falling in love with this girl while he's abstaining and she is bewildered when he will not have sex with her and so she thinks he doesn't like her and well, it's just a stupid movie. I must admit the two...
7 tags
Heartbeats
I remember in the early to mid 2000's whenever we would ride in the car, sometimes my brother David would make eclectic music compilations for us to listen to. They were always these odd mixes of bands that were radically different and at first glance you don't think those songs would go together but evidently the mix would work really well in the end. It was from one of these CD mixes that I...
1 tag
Jose Gonzalez "Heartbeats" (Knife Cover)
1 tag
Knife "Heartbeats"
13 tags
Rock N Roll Suicide
In light of my previous blog I have been looking for Jacques Brel cover songs and incidentally found while looking through some Nirvana tracks on my ipod, I saw an album entitled Brel Cover. There is no album called Brel cover by Nirvana that actually exists, I figured that my brother David labeled it under Brel cover when he uploaded the track into iTunes. So anyway I checked out the...
1 tag
Black Box Recorder "Rock 'N'...
1 tag
David Bowie "Rock 'N' Roll...
1 tag

1 tag
Rilo Kiley "Rock 'N' Roll...
1 tag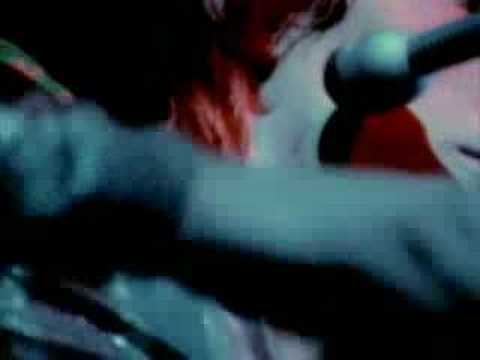 9 tags
My Death
I've always loved David Bowie. Ever since I was a kid and saw his portrayal of the Goblin King in Labyrinth for the first time I was a fan. I also am a fan of his cover work. The songs he covers are always interesting and unique and makes me want to hear the originals. The David Bowie version of the song is an acoustic take and there is only live recordings of it available that I...
1 tag
The Kooks "Young Folks" (Peter Bjorn...
1 tag
Peter Bjorn and John "Young Folks"...
8 tags
Young Folks
Hello Anyone, Earlier this week I found myself listening to the song "Young Folks" by Peter Bjorn & John. I haven't listened to it in a while because when I first heard it I didn't really think the song was all that good. I don't know why I just wasn't taken by it. In fact I remember seeing the music video and thought that the video was pretty cool,...